PRODUCTS
#smartcustomization
Easily sell customizable products
Il Prodotto
The CAS Merlin configurator allows companies to easily manage highly complex products and sales processes. Customized products and services are offered quickly and flexibly to reduce costs and improve competitiveness on the market.
Click on the image to enlarge it
To learn more, download the CAS genesisWorld brochures:
CAS Merlin
- Interfaccia ordinata e intuitiva
- Configurazione delle macchine, attrezzature, prodotti e servizi corretta grazie all'uso di regole predefinite
- Progettazione interattiva del prodotto
CAS Merlin crea i tuoi documenti facilmente e rapidamente, qualsiasi tipo di documento: offerte, specifiche, contratti. Offre una facile configurazione su qualsiasi browser, grazie alla progettazione interattiva del prodotto e dall'immediatezza dell'uso del prodotto.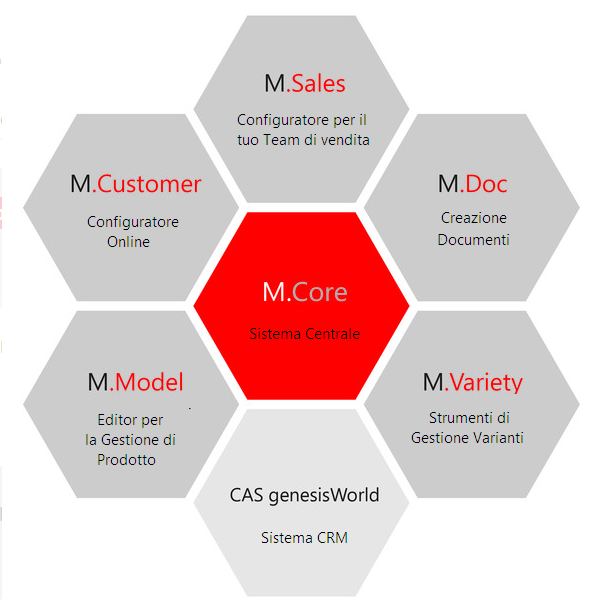 Clicca sull'immagine per ingrandirla
Richiedi la demo.