PRODUCTS
#SemplicementeSicuro
Your security for a networked world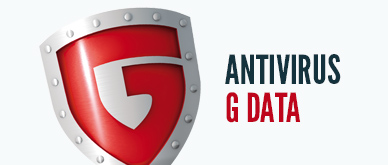 30 years of experience at your service
G DATA developed the world's first antivirus software and is still a pioneer in IT security innovation.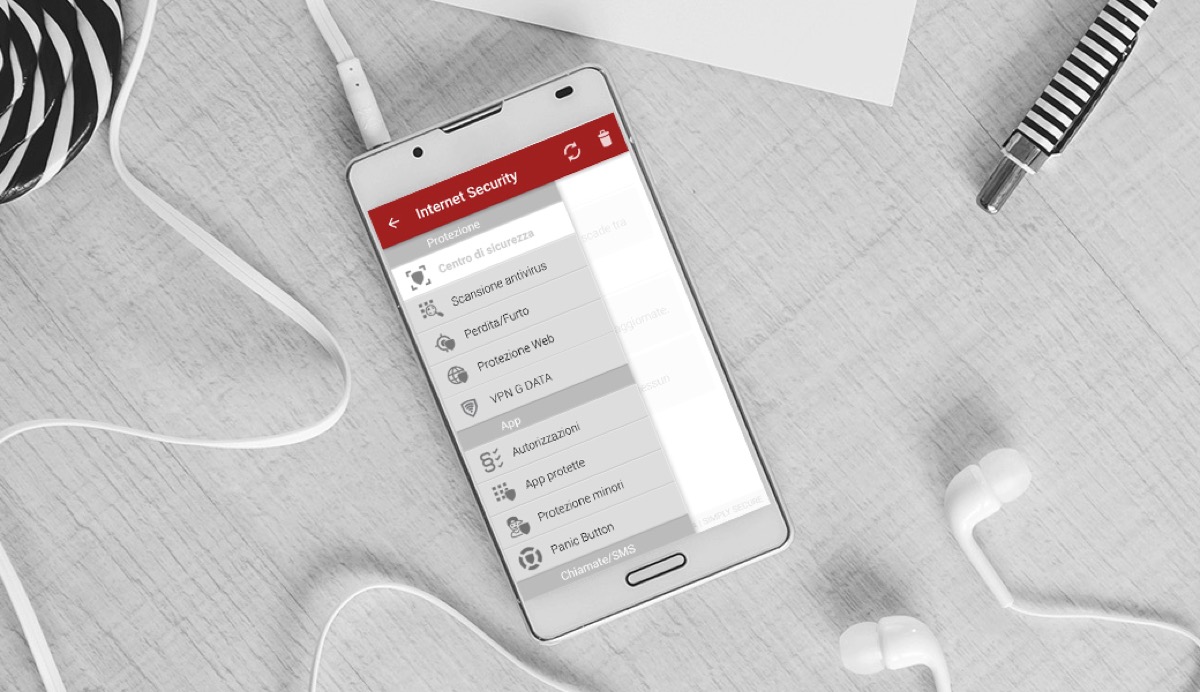 G-Data AntiVirus has a hybrid protection heritage, a Startup Manager, Guardia Bank technology, detection and removal of viruses, Trojans, worms, spyware, adware, keyloggers, auto dialers, privacy protection, phishing protection, Web Consultant , remote management and rootkit detection and removal. G Data Antivirus receives automatic updates in real time. Cybersecurity solutions from G DATA provide the best virus detection rates to fight trojans, malware and even unknown viruses.
Antivirus scan:
Virus scanning works with viral signatures. It is within them that the new malicious codes are stored. Based on these signatures the virus scan can understand whether the file inside the computer is malicious or not.
Email protection:
Scans incoming emails and attachments for suspicious content. Threats are recognized even before they can become real.
G-DATA BankGuard:
Our patented technology protects your browser from manipulation by data thieves - for safe online shopping and online banking.
Are you interested in G DATA? Find out more in the brochures or go directly to the site

USB Keyboard Guard: Protect yourself from USB devices that simulate the keyboard.
Controllo del comportamento: It also protects you from unknown malware. G DATA Antivirus recognizes them by their abnormal behavior.
Protezione Anti Exploit: It protects your PC from criminals who use security holes found in Office applications or PDF readers for example.
Anti Ransomware: No chance for cyber attacks. We protect your data from criminal encryption.
Gestione degli aggiornamenti: Decide when and where your PC can update. This way you avoid additional costs while for example you are connected to an unknown WLAN.
GDPR compliance
G-DATA has always promoted security as a process and an integral part of corporate risk management and in this case the mission of G-DATA is to promote awareness that the GDPR is a reality to be addressed immediately and to make available all the tools to be able to do so put into practice. G-DATA Total Control Business takes IT security to the next level by firmly anchoring it to risk management. In addition to offering reliable protection against external attacks and constant control of the infrastructure essential for business productivity, the innovative suite ensures compliance with the GDPR, largely addressing the obligations expected for an SME, starting from the generation of logs. exhaustive, understandable and complete to have all the information necessary for the reporting required by the GDPR.
For more information visit the website https://www.gdata.it/it-compliance .