PRODUCTS
#All<things>joined
The digitalization of industry, simple and within everyone's reach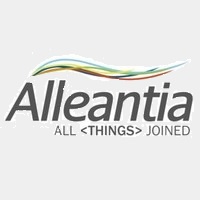 The best Industrial IoT solution
Our plug & play technology allows you to connect any machinery and industrial plant with on premise and / or cloud applications in a few seconds.
The most effective Plug & Play offer on the market
Connect any industrial device in seconds - from complex machinery to simple sensors - to create a complete and interoperable 'digital twin' with other systems and applications.
Are you interested in Alleantia? Find out more in the brochures or go directly to the site
Time and cost of integration between machines and applications is reduced by over 80%.
With thousands of installations, the Alleantia ISC edge software has allowed many industrial companies to realize their digital transformation and their Industry 4.0 systems, from integrated production, to automatic efficiency monitoring (OEE), to predictive maintenance, to predictive quality. , to AR / VR, to AI.
Thousands of IoT Apps
Instantly transmit selected data in applications and clouds of different brands through certified 'IoT Apps', with complete control. Created by Alleantia and its Application Partners, the 'IoT Apps' guarantee the integration of industrial machines and production systems "connected by Alleantia" with many Industry 4.0 applications.
Alleantia solutions are ready to obtain the tax benefits of 250% hyper-amortization